Footrot Bath

Race type footrot bath has an end to end linking feature ideal for placing in a sheep race. Unique pyramid shaped rib through centre of trough to:
Keep hooves either side of the trough
Give added strength and support to trough floor
Reduce amount of solution needed to treat stock
Standing type footrot bath to control hoof diseases in sheep and goats. Use with portable yard to keep animals confined.
Lightweight for ease of handling. Non-slip floor
Will not rust, rot, chip or flake. Fully chemical resistant
Dimples in base open foot, ensuring penetration
Smooth, hygenic and easily cleaned
End to end linking facility - join any amount together
Not recommended for cattle & horses
---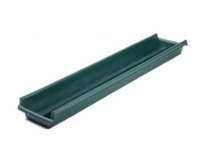 Call for Price
Polymaster - Race Type Footrot Bath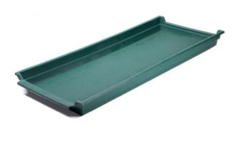 Call for Price
Polymaster - Standing Type Footrot Bath